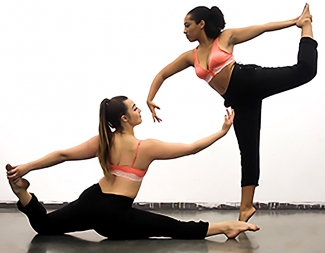 Senior Exit and Emerging Choreographers Concert
The UGA Department of Dance will present its 2018 Senior Exit and YCL Emerging Choreographers Concert Nov. 7-9 at 8pm in the New Dance Theatre, located in the Dance Building on Sanford Drive. The concert is one of several dance events featured in 2018 UGA Spotlight on the Arts festival.
The Senior Exit Dance Concert is a compilation of knowledge and artistic decisions that each dance major has discovered for themselves in the last four years. From various music and styles of dance, the show encompasses a vast spectrum of creativity and developed works of art. This year's concert showcases pieces choreographed by two senior dance majors, Nieya Amezquita and Samantha Miller.  See more....